[grid class='gutter']
[col-1-4]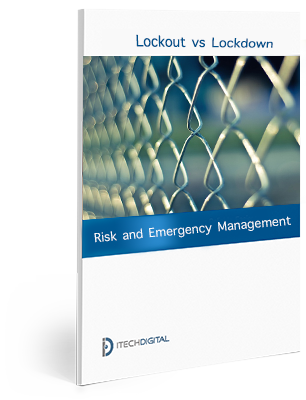 [/col]
[col-3-4]
New White Paper: Lockout vs Lockdown
The fact that a real threat exists to our schools and our children is indisputable. We want you to be able to differentiate between the types of threats facing your facility, as well as form plans to manage the risks that those threats pose to you.
Our new white paper "Lockout vs Lockdown" is designed to help you gain a clear understanding of what risk management looks like to your school, including:
What is a Lockout situation vs a Lockdown situation?


Access to suggested Response Protocols


Access to join our 1

1/2

Hour Webinar with "Lockout vs Lockdown" author, James Franics, to discuss building a plan to address threats and manage your risk.
[/col]
To get your free white paper on Lockout vs Lockdown, please fill in the following information.
[form-placeholder]