[grid class='gutter']
[col-4-4]
Vicon IQ Alliance is our full feature IP/HD camera series
[/col]
[col-3-4]
Popular for its size and versatility, the Alliance MX & MINI not only includes the increased processing power needed to run analytics or VMS applications, it also features WDR, on-camera storage and true day/night capability. With support for up to 5MP resolution, the Alliance provides the highest quality megapixel images with the lowest bandwidth demands. Requiring less than 3.8W PoE, the Alliance MX is highly energy-efficient and economical for a wide range of settings and applications.
Up to

5MP resolution

H.264 main profile + MJPEG compression

1, 2, 3MP WDR models (100dB)

Built-in IR (on MX series)

On-camera storage (Micro SDHC)

Two-way audio

Lightgrabber™ II low-light feature

Power over ethernet

IP66/NEMA 4 outdoor enclosure

ONVIF and PSIA compliant

5 year warranty
[/col]
[col-1-4]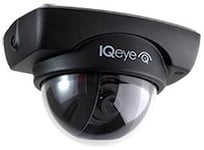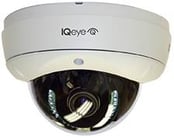 [/col]
[col-1-1]
---
[/col]
[col-4-4]
3xLogic 3MP HD IP Vandal-Dome Camera with IR
[/col]
[col-3-4]
The 3MP IP vandal-dome camera with integrated IR provides dual-streaming, high-definition video at a full 2048 x 1536 pixels for superior clarity and detail in low- or no-light situations.
3MP (2048 x 1536) resolution, 20 fps, H.264/MJPEG

Wide dynamic range

2.8mm at F2.0 lens,

86° angle of view, DWDR

Up to 30 meters IR range

Top performance at temperatures as low as -30°C (22°F) and as high as 60°C (140°F)

On-camera storage (optional)

3-year warranty
[/col]
[col-1-4]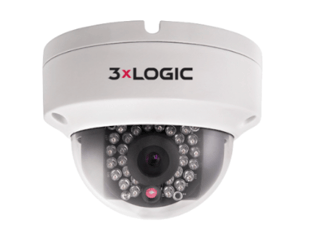 [/col]
[col-1-1]
---
[/col]
[col-4-4]
Specialty Cameras – Bringing pro-active intelligence to your video solution
[/col]
[col-1-4]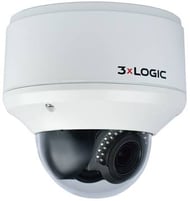 [/col]
[col-3-4]
Analytic Sensor Camera
An Indoor/outdoor dome style camera with IP66 enclosure, with base analytic module, infrared and WDR, with an upgrade to allow advanced analytics. A license includes tripwire, direction of travel, people counting, object removed/appeared, queue length and dwell time.
[/col]
[col-1-1]
---
[/col]
[col-1-4]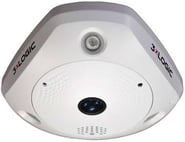 [/col]
[col-3-4]
360° Camera with dewarping software
A 3MP 360° infrared IP camera with wide dynamic range. This three (3) megapixel 360° IP camera provides affordable, high-definition, 100% coverage with the ability to pan, tilt and zoom (PTZ) to anywhere within the field of view.
[/col]
[/grid]